Sunday Church
I had befriended our tour guide Mr. Miller and he invited me to his church for Sunday morning service.  The Ebenezer African American Episcopal Church had a welcoming service. It was filled with the same traditions of my childhood church, but still had Charleston's southern charm and hospitality.
The singing was delightful, and the pastor's message about family privileges was enlightening.
I returned to give myself that reason to rest and reflect on my adventures of Charleston for the week.  My time in this part of South was almost coming to an end. Bathe in the warm weather and sun to inhale some peace and tranquility.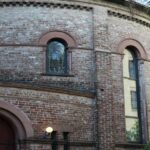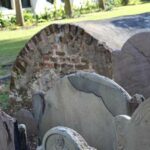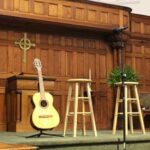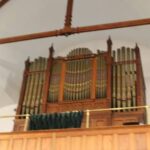 Patriots Point Museum
I wanted an outdoor adventure and what better than a visit to the home of the USS Yorktown, the Patriots Point Naval & Maritime Museum.  It was a great way to honor our men and women that served in the navy. There were historical ships, planes, helicopters, and submarines from World War II and the Vietnam War. One of the exhibits displayed the submarine USS Clamagore (SS-343). It is a diesel-powered submarine that was commissioned at New London, Connecticut in June 1945, a few weeks before the end of World War II.  The submarine was used for 30 years, operating out the Key West, Charleston, and New London.
It was a small submarine and the interior was very narrow. You were out of luck if you were claustrophobic.