As we continue to celebrate Black History Month, Tabby Handbags & Accessories would like to shine the spotlight on an inspirational woman that was a part of the fashion and sewing industry.
Willie Otey Kay was born in 1894 in Raleigh, North Carolina, and was raised in the same area. Willie Otey Kay was a dressmaker and seamstress that rose above the limitations that most blacks faced during the Jim Crow era. She served both white and black clients, making quality fashions accessible to everyone. Most of her gowns and dresses were handed down from generation to generation. Her original designs are on display at the North Carolina Museum of History.
Her legacy spans beyond a needle and thread. Her children and grandchildren were a part of the Civil Rights movement, and her other descendants would later hold political positions such as mayor and state auditor in the South.
Willie Otey Kay's life and legacy serves as an inspiration for all woman to pursue their dreams in the face of adversity.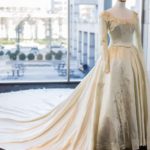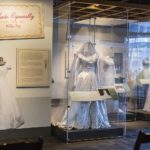 Sources: